Reviews / Complaints
Read reviews. Write review. Find companies you can trust.
We are Here to Help
We like to think of ourselves as a virtual conference room where constructive conversations achieve amicable resolution between companies and customers.
Over 20 years' experience in training and consulting for the Debt Relief Industry.
Capable of fostering successful complaint resolutions.
Each complaint is handled individually by highly qualified experts.
Honest and unbiased reviews and communication.
Last but not least, all our services are absolutely free.
Our mission is to protect consumers by identifying and raising awareness of unscrupulous business.
Write Review / Complaint
* indicates a required field
Reviews

Kevin Gallegos
VP & Direct Phoenix Operations
Freedom Debt Relief has been using the IAPDA Debt Relief Agent Training and Certification tools since 2008. The third party certification has been a valuable part of our training curriculum for our team and helps to create trust with our clients. This is an indispensable service for our company.

Jan 02, 2023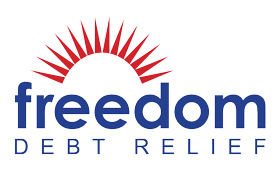 Arsen Libanov
Vice President National Dept Relief
Working with IAPDA to attain certification for our debt specialists is a crucial element to our onboarding process. We have our agents complete their Certified Debt Specialist certification with IAPDA which provides our agents a great training experience and certification to go with it. The training materials are useful, accurate and help our agents with their consultations with consumers.

Jan 07, 2023


Teresa Dodson
CEO & Founder Greenbacks Consulting Inc.
The Certified Debt Specialist certification is a very important part of any company's training program.

Jan 10, 2023


Randi Sellari
CEO J.G. Wentworth
IAPDA Certification is an invaluable component of our award-winning training program.

Feb 05, 2023